Our people are the power of Southern Company. Their energy enables us to build a brighter future for our customers and the communities we call home.
At Southern Company, we drive results by valuing different opinions, backgrounds and experiences, and by welcoming diverse points of view. We celebrate our progress and are committed to a diverse and inclusive organization.
- Sloane Drake, senior vice president of Human Resources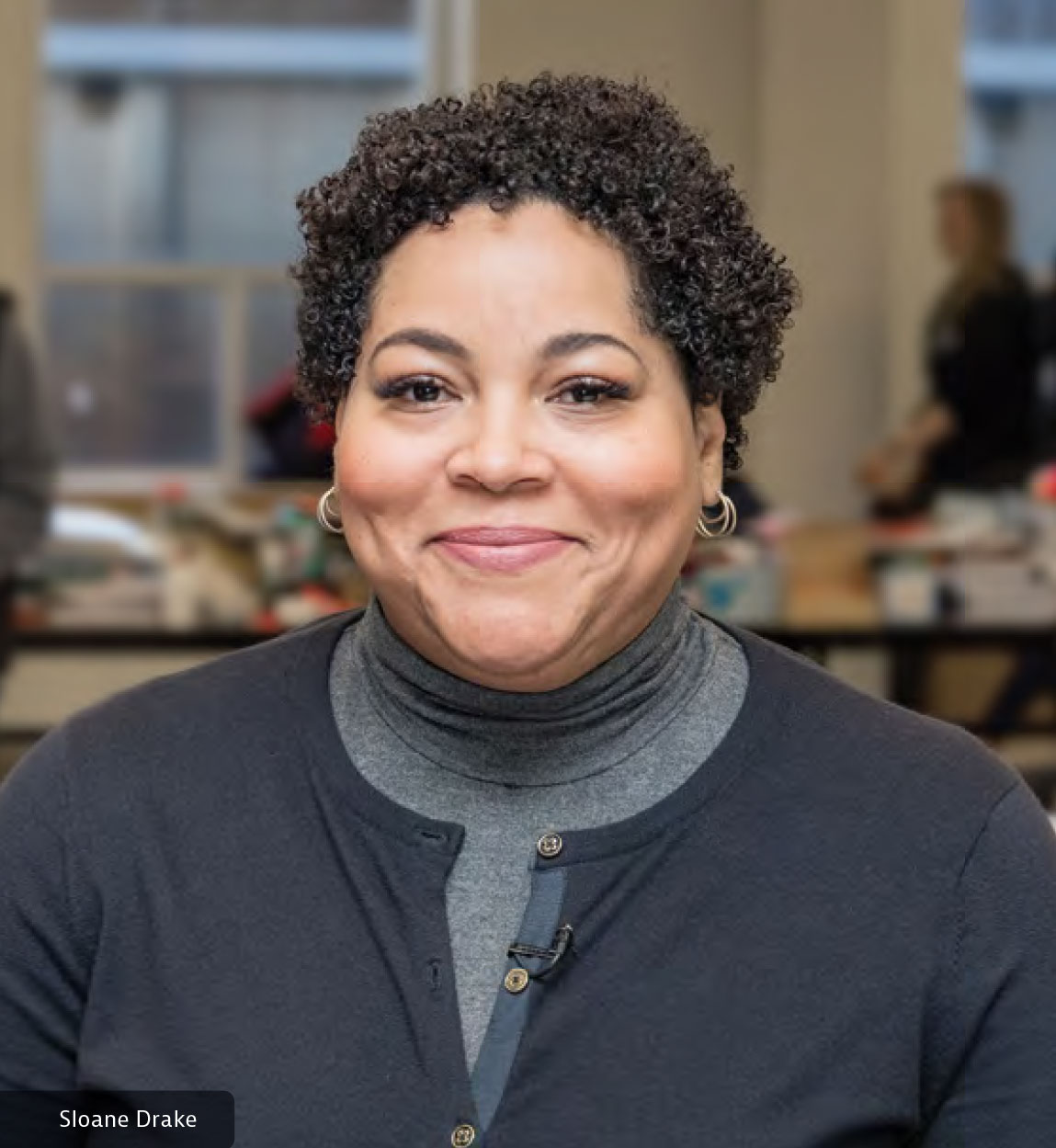 Investing in Employees:
Our total rewards approach invests in the well-being of our employees through a comprehensive compensation and benefits strategy.
Physical well-being

Financial well-being

Emotional well-being
Attracting Talent:
Southern Company uses a variety of strategies to attract top talent.
Hiring Stats for 2018

1,769
New hires

24%
Women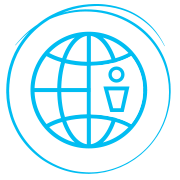 39%
Minorities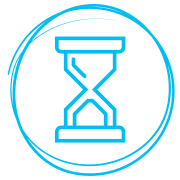 33
Average age
Developing People:
We provide experiential development opportunities along with purposeful people moves. The continued evolution of Southern Company's business is creating many opportunities for employees to enjoy a well-rounded, diverse career within the system.

Southern Company has given me a chance to develop by learning about and working on an incredible variety of topics. That I have been able to do that all within the same company feels pretty special.
- Fredie Carmichael
498
employees promoted to first-time supervisory roles.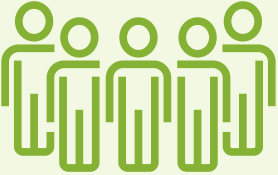 746
employees transferred between subsidiaries.
Safety:
We put Safety First in our goal to complete "every job, every day, safely". As our primary shared core value, Safety First governs everything we do.
Community:
Our employees serve our customers and communities through a steadfast commitment to Our Values.
Charitable Giving

Volunteering

Educational Initiatives
Meet some of our employees…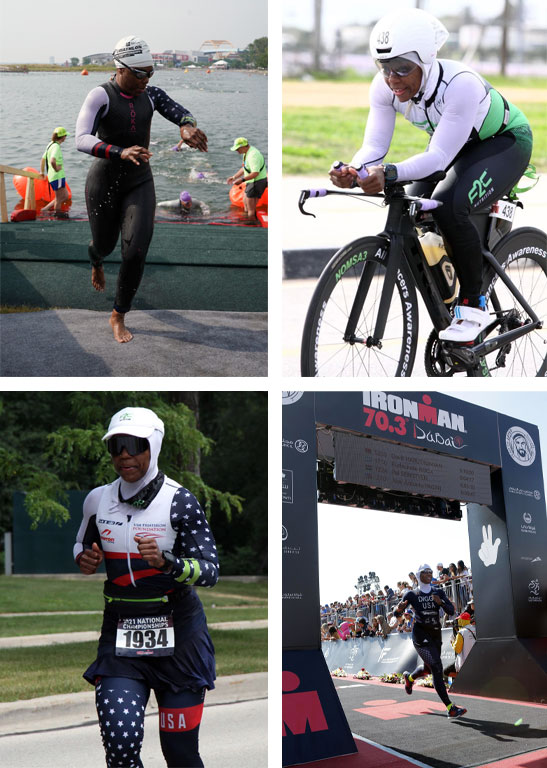 The energy behind the energy: Khadijah Diggs
Khadijah Diggs is a senior project manager for the Southern Company Technology Organization Project Management Office. When she's not in the office, she's tackling a different kind of multi-segment project competing in triathlons.
Khadijah is a Team USA long course triathlete who competes in numerous national and international triathlons. A triathlon is an endurance, multisport race consisting of swimming, cycling and running in the fastest time possible with long course triathlons consisting of swim segments ranging from 1.2 miles to 2.4 miles, cycling segments from 56 miles to 112 miles and runs ranging from 13.1 to 26.2 miles, a full marathon. The races last between five to 12 hours.
She competed in her first triathlon in 2012 as part of her sorority's health initiative and came in third to last place. Khadijah enjoyed the experience and continued training and competing in races. In 2016, Khadijah became the first Black woman to become a member of the USA Triathlon (USAT) Long Course Triathlon team, the first hijabi (a woman who wears a hijab) to represent Team USA in any multi-sport event and became a USAT certified coach in 2020.
"As I continued to compete in races, I realized I enjoyed training even more," she said. "It's my 'me' time and has helped me deal with the loss of loved ones, stress and the recent events surrounding the pandemic. Pushing my body beyond its preconceived limits has changed my entire perspective on life."
In a sport where Black athletes make up less than 1% and as a Muslim woman who competes wearing a hijab, Khadijah has encountered racial and religious discrimination but is able to endure it by relying on her strong support system and committed sponsors. She views hurdles as opportunities to show people the similarities she shares with other triathletes by giving her all like every other competitor.
These experiences led Khadijah to create a non-profit organization, Diversity Infusion Syndicate with Khadijah (D.I.S.K.), to support and mentor triathletes from underrepresented communities and provide them with the opportunity to meet corporate sponsors and have personalized training schedules and one-on-one coaching with her.
"I intend to help athletes with limited exposure and provide opportunities for them to excel," said Khadijah.
Her triathlon goals continue to advance with each race she finishes. She will compete in the Ironman Maryland and Ironman Florida races this year and qualified for the 2022 U.S. Aquathlon Team. Khadijah also wants to see D.I.S.K. continue to expand and encourage more women to enter triathlons.
"I want to continue to race and set new goals that seem ridiculous," she said. "When I said I wanted to make the U.S. Team, I remember a person I trained with laughed. I have my eyes set on a U.S. and World age group podium finish and plan to race until my body says no."
When she is not competing in triathlons, she enjoys kayaking, hiking, trail running and going on weekend road trips with her youngest daughter.
Visit Khadijah's website to learn more about her triathlon competitions and D.I.S.K.
Energy behind the Energy: TJ Pruitt
Since TJ Pruitt, engineering supervisor at Alabama Power, was a kid keeping Safety First has always been top of mind. When he started walking, his dad began taking him to watch drag car racing. TJ became fascinated with cars and drag racing right away and credits racing for getting him into engineering.
As a kid, his dream was to eventually start racing and own his own racecar. TJ now owns what is called a "dragster," which is a vehicle that accelerates from 0 to 200 miles per hour in about six seconds in a quarter mile
"The best part about racing is the camaraderie you build with friends and family," said TJ. "The races are like nothing you have ever seen before, and there is no sport like it."
TJ is responsible for leading a group of engineers and linemen based in Clanton who install power to new customers and maintain reliability for operations. He began his career with the company in 2002 as a co-op student in generation after earning his bachelor's degree in electrical engineering at Auburn University.
TJ often refers to drag racing in his safety meetings, because to him it is just as important to practice safety in racing as it is for him and his crew members in their line of work. He believes it is vital to wear safety equipment, follow the rules and have work procedures in place to protect employees from inevitable dangers.
"Things can happen in a split second in drag racing which is the same for linemen and engineers, so you have to have those things in place that can save your life and never cut corners."
TJ is passionate about recruiting and developing students and co-ops. He enjoys being back at Auburn and other campuses to recruit and meet students. It is important to him that he leaves a legacy at his alma mater.
"My goal is to ensure students and employees have all the tools needed to progress," said TJ.
He is also actively involved with INROADS, the Academic Excellence Program sponsored by Alabama Power, the Auburn Electrical and Computer Engineering Industrial Advisory Board and the Auburn Engineering Young Alumni Council.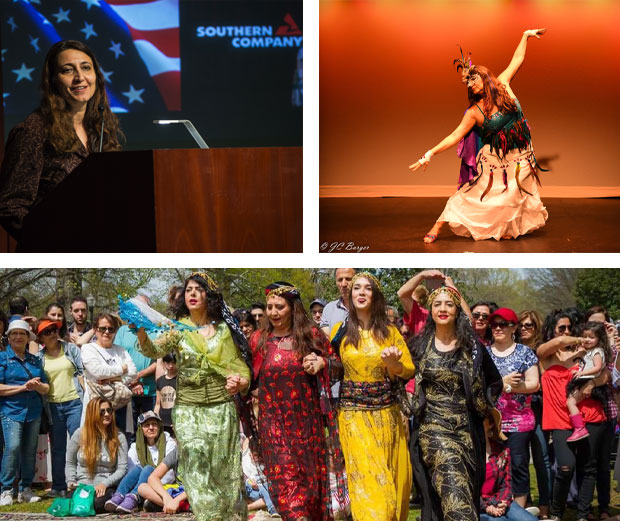 The energy behind the energy: Hengameh Pourfakhr
One of the first things Hengameh Pourfakhr did when she moved to United States was have a cheeseburger at McDonalds. (She notes that it was not as appetizing as shish kebabs.) Secondly, she opened a bank account with the $200 she had to her name. She still carries that bank card in her wallet as a reminder of her journey from Iran.
"I was excited to become a U.S. citizen. I had big dreams of going to college, studying physics, becoming an engineer and getting a job where I would be treated equal to my coworkers."
She would accomplish each one of these aspirations.
Today, with nearly 30 years at Southern Company, Pourfakhr is a senior project manager in the technology organization working on a range of projects.
Pourfakhr began dancing five years ago as another outlet to tell her story. After taking several classes, she began performing traditional Middle Eastern dance with a local group.
Last November, for the very first time, Pourfakhr performed her own choreography. Wearing a white feathered skirt and jeweled mask, the routine mixed elements of traditional Persian, Indian, Arabic and Spanish dance.
"One thing that I love about dancing is the opportunity to learn about other cultures." Pourfakhr said. "The arts allow a safe space for intersectionality and let us cross boundaries."
Pourfakhr shares her love of the arts with her two children. Her son, a recent college graduate, and daughter, a senior in high school, both play the violin and piano. She and her husband of 28 years instilled values of curiosity, inclusivity and generosity in their children.
When she isn't performing cultural dances or spending time with her family, Pourfakhr spends her time taking abstract and landscape photography classes. She also volunteers with Habitat for Humanity and has assisted with the construction of seven new homes for families in need.
Engineer, dancer, photographer, philanthropist, Jewish, Iranian, American, woman, wife, mother, daughter, sister; there are many words to describe Hengameh Pourfakhr, but no single one of them can totally define who she is.
The Energy behind the Energy: Patricia Mitchell
What would you do if a friend challenged you to sing Aretha Franklin in front of thousands of people? Patricia Mitchell's response? "R.E.S.P.E.C.T."
Patricia Mitchell, administrative assistant at Southern Nuclear, was signed up by a friend to perform in a Carnival Cruise talent show. Despite nerves and limited time to prepare, she accepted the challenge and sang Aretha Franklin in front of thousands of fellow cruisers. Mitchell won first place and an all-expenses paid cruise.
Tackling new challenges with excitement and grace was instilled in Mitchell from a young age. Today, whether she's singing, acting, exercising, traveling or executing her day to day responsibilities at Plant Farley, Mitchell puts her all into every task she's given.
Before joining Southern Company in 2017, Mitchell was building a career in the retail industry. She noticed a trend in the management teams she encountered not having effective leaders. After realizing this gap, Mitchell set out to become a better leader herself. She decided to go back to school to pursue her master's degree in leadership from Troy University.
"I feel the world has enough sideline coaches, we need more people that want to get in the game and be effective leaders." Mitchell explained. "I don't mind being a follower, but to promote change I want to be a developed leader."
At Plant Farley, Mitchell manages scheduling for covered system operators and plant operators. After hearing from a few of her coworkers, it's clear that her role expands even beyond that.
"Patricia's positivity is radiant. We can always count on her to get things done, and with a smile. She leads by example and is a true model of Our Values," said Naveen Koteel, operations support manager at Plant Farley.
Outside of work, Mitchell is the director of her church's youth ministry, she also acts and does voiceover work. She is a proud parent of a high school senior named Jazton, who plans to attend the University of St. Mary's in Kansas in the fall.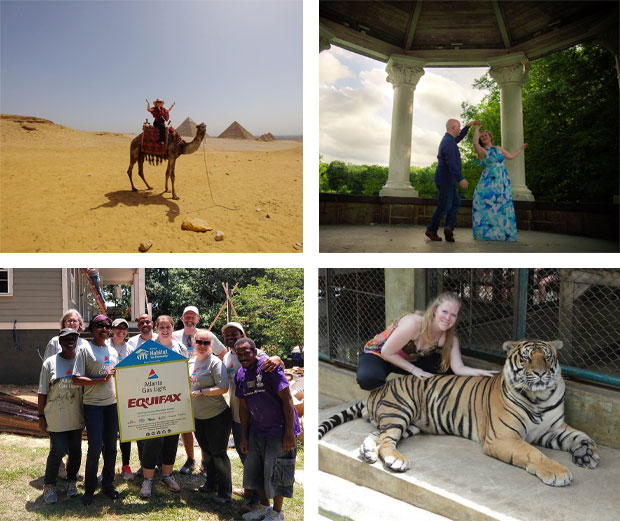 Energy Behind the Energy: Emily Thomas
Swing dancing has a special place in Emily's heart. Not only is it how she met her husband, but together they organize dance events together, creating spaces for others to fall in love with partner dancing!
In Emily Thomas's current role as the diversity and inclusion consultant at Southern Company Gas she supports eighteen chapters, of nine employee resource groups (ERGs) across four states. Since joining the Southern Company family in 2016, Emily has moved the needle on several cultural initiatives including the roll out of unconscious bias training for Georgia Power executives. She's passionate about connecting people to their passions, and finding ways to make the workplace more engaging and enriching for all employees. In order for all employees to thrive, it's important that the culture is actively inclusive.
"I love the opportunity that I have everyday to work with so many excellent people across all areas of the company," Emily shared.
Emily's passion for diversity doesn't stop at Southern Company Gas. She has traveled to nearly 20 different countries across the globe with the goal of understanding and celebrating cultural differences. When asked where her favorite destination is, Emily responded:
"The pyramids at Giza are indescribable. Thailand is phenomenal for the culture and food. Croatia was so rich with history and beauty. Seoul, Korea has best mass public transit I've ever seen," she shared. "Our experiences fundamentally change and create us. Travel for me is both an adventure and a creative rejuvenation."
About 10 years ago, Emily fell into the Lindy Hop – a style of swing dance that was started in Harlem in the 1930's. Emily has shared her love of swing and blues dancing across her travels; she has "swung out" in seven different countries. She met her husband, Benjy, while learning to swing dance. Together they co-founded a community organization, Blues Dance ATL. Around Atlanta, they can be found dancing, teaching, and DJing with the swing and blues dance communities.
Emily received her bachelor's degree from Maryville College and her Master's in Business Administration from the Georgia Institute of Technology. She is a LEAD Atlanta alumni and actively volunteers with Habitat for Humanity. She was recently selected as a member of the 2019 Leadership Buckhead class.
The Energy Behind the Energy: Jon Haygood
While studying industrial engineering at the Georgia Institute of Technology, Jon Haygood decided to apply for Georgia Power's co-op program to save money for medical school. What he didn't realize is that he would end up serving seven co-op rotations, after which he was hired by Kim Greene, now CEO of Southern Company Gas, as an intern. Soon after, that position turned into his first full-time job at Southern Company.
"I've known Jon his entire career and he always brings unique, invaluable business perspective to the table," said Greene. "He is a true example of Our Values and we are lucky to have him driving our success at Southern Company."
Today, Haygood is the director of finance at Southern Company helping us achieve our overall financial objectives. But before joining the accounting, finance and treasury (AFT) organization, Haygood left the company in 2002 with plans to attend medical school. Little did he know, he and his wife and high school sweetheart, Emily, would ultimately embark on a totally different type of adventure.
Each holiday season, Emily and Jon would spend hours in the kitchen baking a variety of treats to send to their loved ones as gifts. After leaving Southern Company, they decided to pursue one of her bucket list items – opening a retail specialty bakery.
Together, they opened "Petit Sweets Confectionary" in Macon specializing in small treats that could fit into the palm of your hand. Haygood assumed the dual role of chief financial officer and chief taster, while Emily created and perfected original recipes. Petit Sweets Confectionary quickly gained popularity and before they knew it, they had nearly 20 employees and expanded their menu to include brownies, cheesecake, wedding cakes and more.
As demand continued to increase, working long hours with two young children proved unsustainable. Jon and Emily decided to close the bakery.
"While I enjoyed being an entrepreneur, helping develop young employees and constantly working to improve processes, I wasn't getting quite the intellectual stimulation that I desired and felt a need to do something different," he shared.
Haygood returned to Southern Company in 2006. Outside of work, he and his wife are heavily involved with their sons, Sam and Jake, who are 13 and 17 respectively.
Haygood shared that having dinner with his family every night remains the highlight of his day, especially when there's dessert afterwards!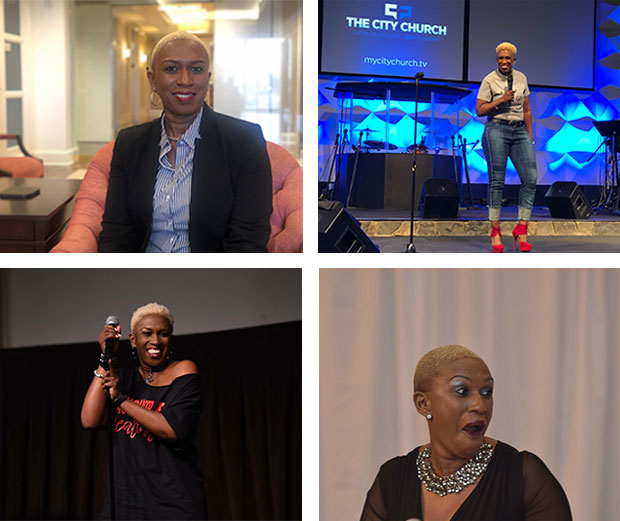 The Energy Behind the Energy: LaQuitcha Washington
Human resources by day, comedy by night. Meet LaQuitcha Washington.
By: Crystal Mussenden
Editor's note: With tens of thousands of employees across the Southern Company system, "The Energy behind the Energy" series is designed to share the careers, charities, hobbies, passions and talents of the amazing people who make our company successful.
Name: LaQuitcha Washington
Title: HR Service Center Senior Specialist, Southern Company Services
LaQuitcha Washington, a native of Charleston, South Carolina, has been making people laugh all her life. She spends her days supporting Southern Company's HR programs and spends her nights performing at comedy shows around the country.
"I have worked with LaQuitcha since she started working with HR Direct," said Tlicia Butler, Washington's HR Service Center supervisor. "From her first day, LaQuitcha has brought light and laughter and she is always willing to take on new challenges and job duties. I have the continued pleasure of seeing her passion and purpose of laughter grow."
What's your role at Southern Company?
I am a HR Specialist Sr. in the HR Direct Service Center. My role is the subject matter expert of LearningSOurce and the Tuition Reimbursement Program. I also, process leave requests, such as parental, adoption and maternity leave.
How did you become interested in your line of work?
I've worked in customer service for over 15 years. I started out the Customer Care Center in McDonough, Georgia and I've always had an interest in human resources. When the opportunity became available in HR Direct; I applied, and seven years later, here I am!
Tell us about your life outside of Southern Company.
I am a native of Charleston, South Carolina and a single mom of two adult millennials. My son Derrick is 22, and my daughter Jasmine is 25. We relocated to Atlanta in 1997; and we are a very close family. I also, have a grand pup by the name of Louie who is 5 years old.
I've been a clown all my life; however, I've been performing stand-up comedy for 11 years. During the weekends, and sometimes during the week, I travel to various states to perform. I am a clean comedian and my stage name is Comedian Lady Q. I love the opportunity to make people of all nationalities, ethnicities and ages laugh.
If your life was a movie what would it be called?
Laughter with Lady Q.